Aquapark
The aquapark is a course on which you can slide, climb, swing, clamber, balance and even be launched from the blob.

Everyone is given a life jacket. After instruction, you can spend 50 minutes in the aquapark.

* The aquapark ticket includes the use of the Bigairbag and obstacle playground.

* We ask you to be present 45 minutes before the start.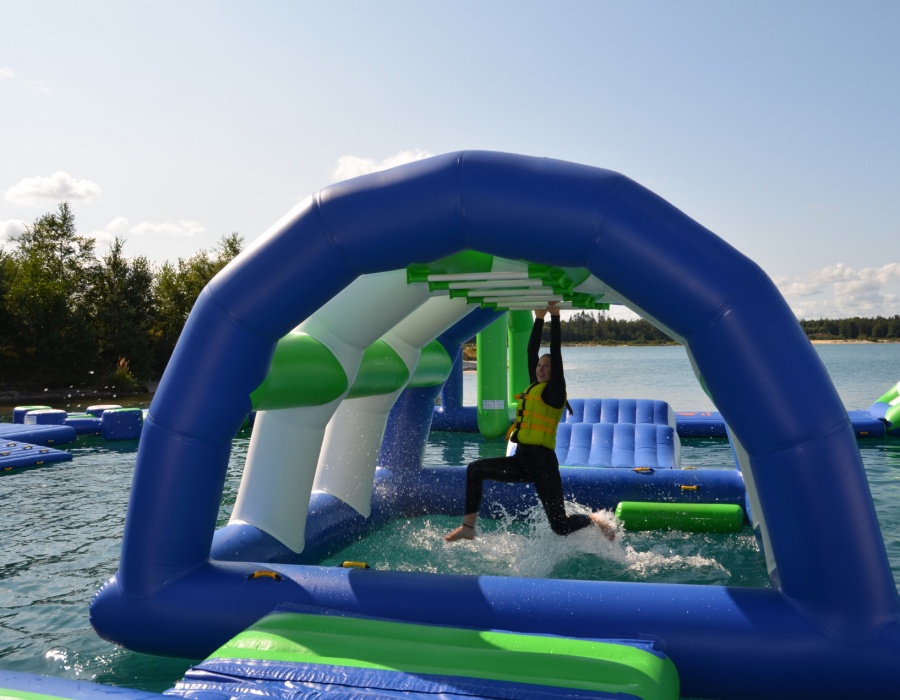 INFORMATION
Children 9 years and younger must be accompanied by an adult. 1 adult can accompany a maximum of 4 children.